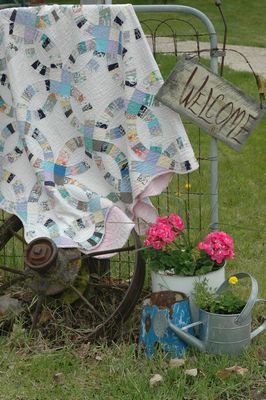 Welcome to Willow Wood Market! We are a quaint little quilt shop/wool studio tucked in the woods in northern Minnesota, just south of Bemidji. 2022 will mark our 25th year of providing fiber arts enthusiasts a warm, relaxed atmosphere where we instill a love of fiber, quilting, rug hooking, needle felting, and stitching. We feature quilt patterns from our favorite designers as well as our original design patterns for needle felting, wool applique, stitcheries, rug hooking, and traditional pieced projects. We offer the kits to make them, or we have all the supplies you need if you would like to create your own. Whichever you choose, enjoy your time browsing through our website. We hope to provide you with the inspiration you need to get started on a new project.
We carry many beautiful prints and homespuns from Moda, Henry Glass, Red Rooster, and Diamond Textiles, but our passion is wool! We have well over 350 beautiful mill dyed wools in solids and wonderful textures and plaids. We also hand dye our own wool. The colors we've created are both unique and gorgeous and they coordinate perfectly with our cottons.
We sponsor fun, unique events each year. The Creative Spirit Fiber Arts Festival is the last weekend in Feb. Check out our "What's Happening" page for details and updates.
Willow Wood Market also has a traveling quilt shop. We would love to come to your guild or stitching group to do demos, classes, or provide trunk shows. For this reason, our shop is open by chance or appointment . Check out our "What's Happening" page to see when we'll be at an event in your area, as well as the events, classes, and specials happening at our shop.
For wholesaling information, call 218-759-2310.
Now, sit back, relax, and enjoy some time in the country. Thank you for stopping by!
Bonnie Lundorff